Healthcare PR strategically uses communication devices to spread awareness and gain public attention to a medical brand. If you are a healthcare provider, you may wonder how healthcare PR works and if it benefits your brand.
Healthcare PR is crucial for healthcare providers as it helps promote their services or products. With our healthcare PR services, you may build your brand's image and foster positive public opinion.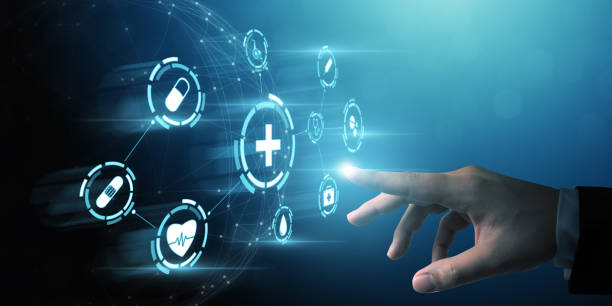 Public Relations: Impact of PR on Healthcare Organizations 
While the healthcare industry differs from other sectors, medical organizations or brands still need to foster positive relationships with the public. The healthcare sector is highly competitive due to the many organizations offering similar services. 
So, the main focus of healthcare PR is to build and establish the external and internal relationships of a healthcare organization or brand. A successful PR strategy can be incredibly beneficial for healthcare providers.
As a leading healthcare PR agency, we offer our expertise to healthcare providers. Golden Arrow can help brands by using various PR methods for the following:
How Healthcare PR works
The main goal of public relations is to persuade an audience to buy a product, support an idea, or acknowledge an organization's achievements.
The people handling communications for healthcare brands are known as PR specialists. Our Golden Arrow team comprises highly experienced individuals in the healthcare PR sector.
We provide our clients with a complete healthcare PR strategy to bring awareness and elevate their brands.
The healthcare PR sector provides many opportunities for individuals looking for career advancements. Some of the roles in healthcare PR are the following:
Boosting business expansion
Healthcare Industry: Overview of Healthcare PR Operations 
When developing the healthcare PR campaign for our clients, we begin by understanding what they want to achieve. Several PR functions are involved in public relations campaigns that benefit healthcare organizations. 
The healthcare PR processes are the following:
The healthcare PR processes are vital for strategy development. When successfully executed, healthcare PR helps organizations build their brand image. PR also helps them maintain a positive reputation among the public.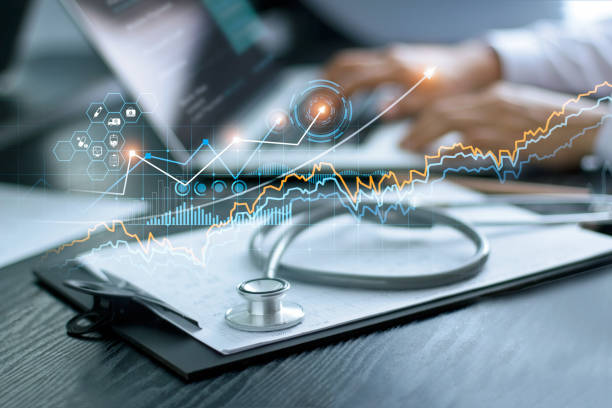 Educating the public about healthcare 
PR in the healthcare industry aims to educate consumers about the work done by medical businesses and why it is important. Medical jargon can be translated by health PR experts so that it is understandable to the general public. 
Since technical jargon can be confusing, healthcare PR professionals work to simplify it. Although the medical industry is full of complicated terms, we have many years of experience explaining complex ideas simply. 
We also know how crucial it is for your company to stand out from the competition. Our team will work with you to develop a unique strategic approach that emphasizes simplicity.
Golden Arrow will research and narrow down the top online platforms your target audience uses. Once we narrow down the platforms, we will create content according to your online content and target audience.
Healthcare PR is a great approach to inform clients about your healthcare brand in your own words and terms. You get to spread your organization's message while educating the greater public. 
Media relations: building awareness 
Healthcare PR campaigns aim to raise awareness of a product, service, or brand as a whole. We use different media tools and methods to build brand awareness, including:
We use media relations as a vital part of our healthcare PR strategy. Golden Arrow continuously builds and maintains close connections with important media contacts. We use these contacts to build awareness for our clients' brands. 
With our years-long experience in public relations, Golden Arrow will ensure to convey an accurate media representation of your brand and message. Through media relations, we ensure to connect with your target audience. 
Media relations allow healthcare brands to build awareness regarding their: 
Developing and Maintaining Trust 
PR experts build customer trust by publishing high-quality material that presents a story that informs, teaches, and inspires confidence in readers. Golden Arrow can assist you with the following:
Gain more popularity in the field
Help position your organization as a thought leader 
Our media marketing specialists will show you how to build your brand as a medical authority. We will also promote your organization as an authority resource of information for your field of medicine.
Our social media specialists will demonstrate various strategies you can employ to market yourself on social media or other digital outlets. This knowledge helps you draw in new clients. It all comes down to marketing, pitching, and procedures.
We can ensure your company maintains its standing as a market leader and keep you updated on market trends. Developing and maintaining the trust of the public is essential for long-term success.
Fosters community: patient communication and stakeholder engagement 
Many healthcare brands and organizations are available, making the industry highly competitive. Plus, with online access, the public has limitless options to choose from. You want to ensure that potential clients or patients choose your organization. 
This is where PR agencies come in. We know how to navigate social media and shift the focus towards your brand. But once you get the target audience's attention, you must keep it to gain their loyalty. 
With a loyal audience, you can foster a community where you are the first option they seek out for their healthcare needs. Online platforms also allow you to build stakeholder engagement in addition to effective patient communication. 
With a positive brand image and loyal audience, you can build trust and confidence among stakeholders. Online presence may also aid in attracting new investments in your organization or brand.
Ethical Considerations in Healthcare PR
With information being available momentarily, people can search for any question they may have. Unfortunately, such a large pool of information resources also leads to many false and misleading marketing tactics. 
So, you must practice complete transparency with your audience, especially if you want to maintain their loyalty. Ethical considerations are vital in healthcare PR, whether you are marketing products or services. 
The healthcare PR ethical considerations include the following:
Ensuring there are no misleading or deceptive marketing materials
Avoid making false health claims or promises
Always protect your patients' and clients' privacy and confidentiality
Not using tactics that exploit clients or manipulate their emotions
Golden Arrow follows PRSA's code of ethics as a reputable PR agency. Our six professional public relations values are:
Honesty

– We always provide honest and accurate information.

Advocacy

– Providing different viewpoints with relevant facts.

Independence

– We take responsibility for our actions.

Expertise

– Using research to gain knowledge to maintain our client's credibility in the public's eyes. 

Loyalty

– We are loyal to our clients but maintain public interest above all. 

Fairness

– Showing respect and consideration for different views and opinions.
Maintaining patient privacy and confidentiality
In order to maintain your patients' trust, you must ensure their privacy is your top priority. In today's digital age, organizations must take serious precautions to uphold the confidentiality of their patients. 
Some platforms use data mining and other unethical data extraction methods. This leads to patients' private information leaking. Without protective measures, patients will likely lose trust in a healthcare organization.
Handling sensitive medical information
Patients share sensitive medical information with their healthcare providers. As a healthcare organization, you must handle that sensitive information delicately. 
Healthcare providers must avoid sharing patient medical information without explicit consent. Sensitive medical information includes patient identity, images of patients, or facsimiles.
Ensuring transparency and honesty
Healthcare providers must ensure full transparency and honesty with their patients. This means you must avoid false claims and promises that set unrealistic expectations. Instead, ensure your patients have a clear and realistic view of the service or product they seek from you.
Conclusion
Healthcare providers can gain plenty from learning how healthcare PR works. Incorporating our PR services is a great way to build your healthcare brand or organization. Healthcare PR raises brand awareness and attracts more clients and patients to a healthcare provider. 
FAQs
What does a PR do in a hospital?
PR professionals who work for hospitals handle internal and external communications. They write press releases and develop campaigns to attract more patients.
Can healthcare PR be used to bridge communication gaps between healthcare providers and patients?
Healthcare providers can bridge patient communication gaps through healthcare PR. As part of our healthcare PR strategies, we help clients increase their social media presence. This fosters better patient engagement. 
How digital health and telemedicine are shaping healthcare PR?
Digitalization and telemedicine are transforming the way patients receive medical care. Because of this, healthcare PR is more essential than ever for health providers. 
Through healthcare PR, providers offering services digitally can reach more patients. More patients prefer digital health services due to their affordability, availability, and effectiveness.