In order to bring attention to your brand and attract your target audience, it is vital to find a way to stand out among the competition. This is where healthcare PR comes to the rescue, as there are many benefits associated with having public relations in healthcare.
We can help your brand stand out and reach new potential clients through healthcare PR strategic efforts. But first, let us explain the positive outcomes of healthcare public relations. 

What is PR in Healthcare? 
Healthcare PR focuses on brands and organizations in the healthcare industry. Healthcare providers use PR agencies to help them build brand awareness and reach target audiences.
To achieve this, healthcare PR includes communication devices to share strategic messages, services, and products. Communication devices include: 
traditional media articles
PR in healthcare industry can advance a community's health awareness while bringing visibility to health brands and practices. Since our firm, Golden Arrow, is an established, top-rated PR firm that's been on the market for more than 50 years, we aim to provide our clients with the best service possible using sophisticated solutions and tactics
Some of our roles involved in developing a successful healthcare PR strategy include: 
Determining the target audience
Developing branding strategy
Using marketing strategies to connect with the public
Maintaining a positive reputation
Why Public Relations Matters in Healthcare
Reputation building: cultivating your brand
One benefit of a successful healthcare PR campaign is generating increased brand awareness. When the public is aware of your healthcare brand, they are more likely to seek more information about your services or products.
Healthcare PR aims to bring positive media attention to the brand by strategically targeting audiences. Developing and maintaining a positive reputation is vital to healthcare's status and market position.
Greater credibility 
Building credibility and authority
Positive reputation and brand image are based on the credibility of a healthcare organization or a practice. This is precisely what a successful PR campaign helps you achieve.
We strategically plan and execute opportunities in traditional and online media for a positive reputation for your brand. When the public reads and shares their opinions of your company, it reinforces the brand's credibility. 
Fostering patient trust and confidence
There are a lot of unknown terms, practices, and ideas in the world of healthcare. Using complicated medical jargon when sharing information with the general public may breed confusion and mistrust.
Still, an effective healthcare PR can help regain public trust in healthcare providers, brands, or health organizations. For instance, a communications campaign can help you share complex ideas in simple terms.
This is because PR messaging uses simple language to appeal to your target audience and explain medical information. Additionally,  you can gain public trust by sharing your achievements in the healthcare industry.
A skilled PR partner can help you by highlighting your contributions in the field and your clinical outcomes and sharing other clients' positive perceptions of your work.
Growing your business 
In order to position yourself as a trusted health resource, you must provide reliable information to your audience. Reliable information about what is happening in the health sector helps build your audience's trust through carefully placed content. 
Keeping the public up-to-date with the latest developments in the medical world may help make them more likely to seek you out. Instead of going to your competitors, clients will look for your services and products.
Building relationships with key stakeholders
Developing a good relationship with the key stakeholders is crucial for growing your business. A productive and successful health organization is built on collaborations and alliances on all levels within its structure.
To gain the support of the key stakeholders, you must inspire trust in them to support your vision and mission. It is important to note that a healthcare organization's or brand's operational sustainability depends on the effective engagement of the key stakeholders.
Community outreach – collaborative initiatives for better healthcare
Collaborative initiatives in the health industry lead to better healthcare. These initiatives happen when healthcare providers offer services by working with clients, patients, and communities to deliver the highest healthcare quality. 
Collaborative initiatives also help build the public's trust in your brand. You prove to your target audience that you listen to their concerns and work to their benefit. 
Crisis management and communication
Preparing for healthcare crises
Healthcare crises can arise quickly and unexpectedly, significantly impacting a healthcare brand's public perception. Fast response is crucial to dealing with a health crisis and minimizing the potential fallout. 
During a healthcare crisis, our main objective as a PR firm is to protect the reputation of our clients and maintain the public's trust in the brand. A good healthcare PR firm will prepare ahead of time to deal with potential crises. 
For instance, we provide our clients with in-depth risk assessment and crisis communication tactics. We do this by researching our client fully, including:
Timely and transparent communication
Should a crisis arise, our expert PR team will be ready to help you deal with it and suggest solutions on how to overcome the crisis at hand. We understand how crucial timely and transparent communication is during healthcare crises. So, we will help you keep your audience's trust by developing a strategy to maintain transparency with the public and keep your reputation intact. 
Media Relations
PR is used for various purposes, including boosting sales, raising brand awareness, and reaching a larger audience. Healthcare PR may increase brand and product awareness among potential clients and consumers.
Public relations are a common tool both small and major medical businesses use to market their goods and services.
Experienced healthcare PR specialists can assist you in constructing the narrative surrounding your company to pique attention and generate buzz since they understand the power of storytelling.
PR experts know that the story needs to be customized to your company's needs, whether it is for a:
A thought leadership piece
Patient education and advocacy
Healthcare PR frequently addresses medical advancements, health issues, and solutions that the general public should be aware of.  This type of PR is valuable because it allows healthcare brands and organizations to educate their patients. 
In a medical PR campaign, you can pick an urgent health concern or issue, summarize the evidence supporting it, and make suggestions to the public effectively and concisely.
Healthcare public relations can advance a community's well-being through an educational marketing approach.
Thought leadership and expert positioning
Another significant benefit of healthcare PR is the potential to become an expert in your field. Golden Arrow aims to position your brand as a thought leader that the public considers as an information authority. 
We do this by highlighting and sharing your expert knowledge and vision. In doing so, your brand demonstrates to your audience the following:
Ability to respond to client needs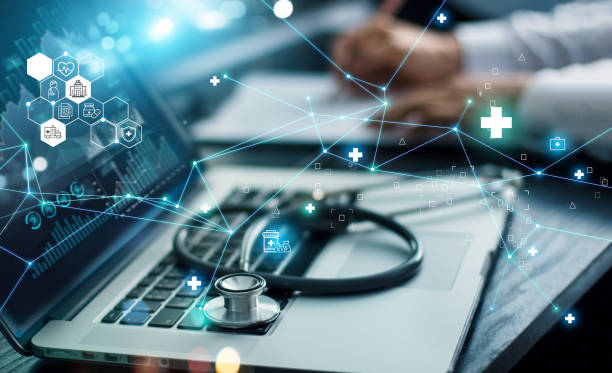 Measuring the ROI of Healthcare PR
ROI (return on investment) is a measure that helps evaluate a brand's investment efficiency. ROI in healthcare PR is split into financial and media gains. The financial gains involve increased sales revenue. 
In contrast, the media gains include your brand's reputation and credibility. Monetary investments are important. But brands must remember that media gains are equally important.
Metrics for assessing PR effectiveness
Monetary gains are short-term and may be inconsistent. But, ROI from media gains brings your healthcare brand long-term benefits. To measure healthcare PR ROI, we can use different metrics, such as the following:
Analyzing the financial impact
No matter which metric you choose to measure the ROI, the most important things to do are:
The full analysis of the financial impact tells us if the healthcare PR strategy is successful and headed in the right direction. We also use the analysis to find ways to improve our strategies. 
Conclusion
As you can see, the benefits of public relations in healthcare are numerous. If you want to benefit from healthcare PR and potentially grow your brand while maintaining a positive brand image, you must use an experienced PR firm. Golden Arrow is one of the highest-rated healthcare PR firms, as we provide our clients with unmatched services such as digital PR and social media, and crisis management, among the most popular.
We can provide our services to healthcare organizations and brands. We will create a PR strategy that brings brand visibility, interest, and new clients. 
Frequently Asked Questions
What is the difference between having a person at your company handle public relations and hiring a PR agency?
Having a PR person in your organization means they deal directly with the public and handle media communication. But, a PR firm can offer plenty of services and expertise in various PR areas that one person cannot achieve. We provide you with a fully thought-out PR campaign.
What are the ethical considerations involved in healthcare PR?
The ethical considerations in healthcare PR include ensuring the marketing methods are not misleading or false, not making false claims, and protecting patient or client confidentiality and privacy.